Beach Lightroom Preset Package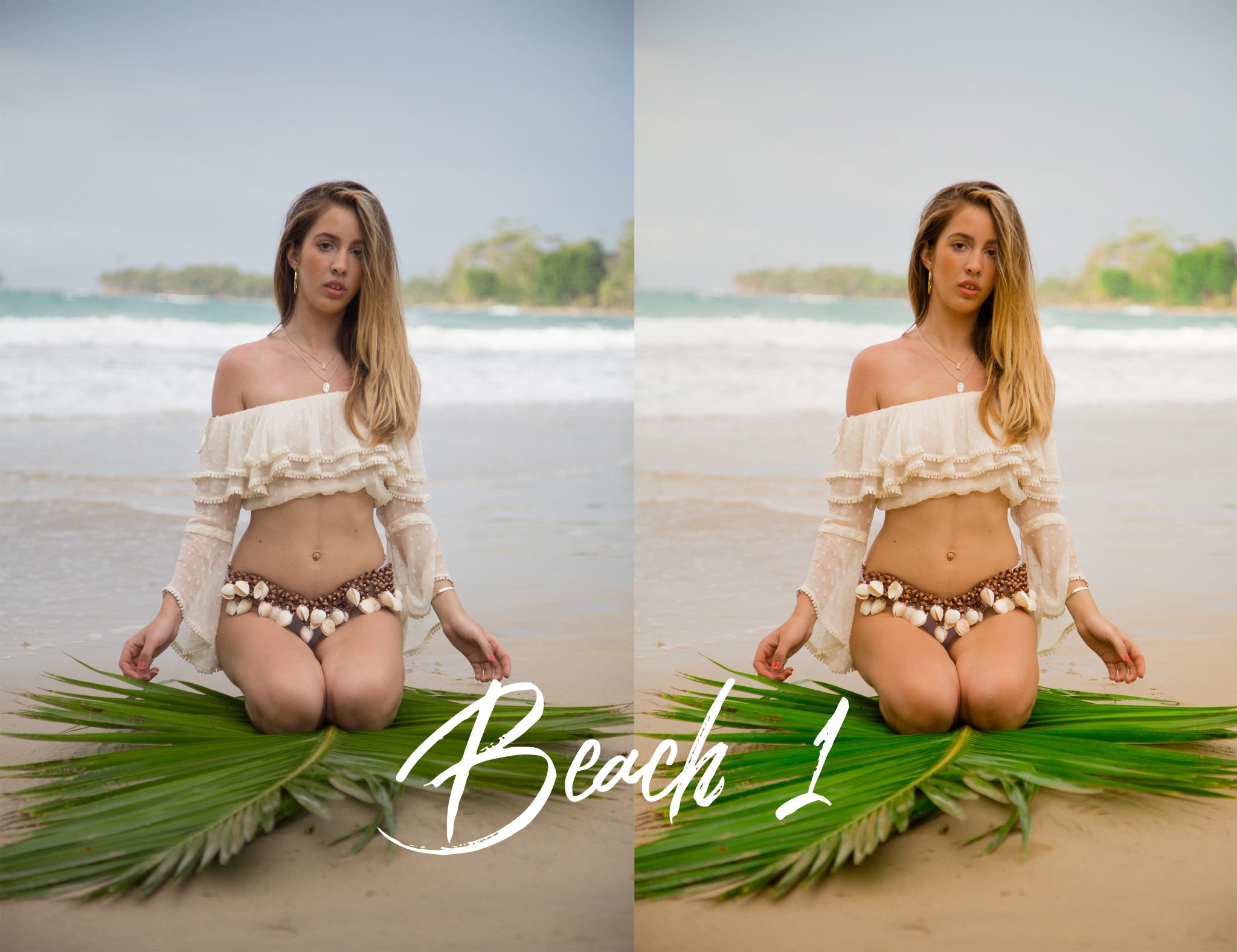 Beach Lightroom Preset Package
There are 10 different presets included in this package! I created these Lightroom presets for the beach photoshoots I will be doing this summer! These are prefect for cloudy days, super sunny days and even sunsets!
How to install Lightroom presets:
1. Download the presets onto your computer
2. Drag the lightroom preset file into the lightroom program on your dashboard or home screen
3. You will be prompted asking if you would like to install the preset, click yes.
How to use Lightroom presets
1. When in Lightroom, click on the develop tab to edit a photo
2. On the left hand side you should see a tab that says presets, click that tab to expand it
3. You should see another tab that says "user presets" that's where the presets will be
4. To apply the preset to an image simply click on the image you would like to add it to, and then click on the preset!
5. That's it! Enjoy :)